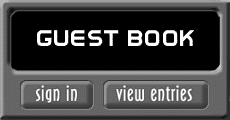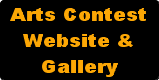 Arts * Fashion * Culture and Creative Counseling as an out-of-the-box approach to Youth and Family Empowerment for the Successful Navigation of 21st Century Life Challenges & Pitfalls   

Copyright 2020 Your Time For Creative Empowerment, Inc. All Rights Reserved  

  Design: Madona Cole-Lacy Long Island, New York     *    info@yourtime4liny.org

Keynote Motivational Presenters

John D. Clarke, MD, FAAFP 

The Rapping Doctor 

   Keynote Motivational Presenter 

Mr. Devon Harris

Brian Rothschild, A.B.D.- Ph.D.

International

Who's Who of Information Technology

Carolyn McCummings MPH

Director HIV/STD Control at Nassau County 

Department of Health 

SELF-EMPOWERING 

WORKSHOP 

TESTIMONIALS

Self-Empowering Workshop Testimonials

This workshop has taught me a lot. The people here have shed light on things that I have never thought about before.

 -9th grade Student-

I was inspired and touched by the passion the facilitators had for the students and their genuine interest in fully supporting them in making their dreams come true. What a blessing!"

9th grader's parent 

All students should be involved in a workshop like this. 

It was beautiful and educational-a wonderful experience for the kids.

 -Volunteer-

It was so nice to hear experiences and profound advice given to my daughter -this has opened her eyes to college".

 -11th grader's parent

 This program is a dynamic process to bring to life, issues that are crucial to the                         success of our young adults. I am honored to have been able to participate in this forum. 

-Resource Person-

 Thank You

to our Resource Persons who did not hesitate to share their professional and experiencial knowledge with our youth and parents. They must have known how tremendous an impact they were likely to have on the lives of our participants!

Creative Empowerment Exercise 

Sage Fortune collaborates with mother

A Big THANK YOU to our sponsors who  were supportive in ways that ranged from providing items for our goodie bags to picking up the tab for day two of the self-empowering workshop. We want the Long Island community to know that you do support efforts to improve the quality of life for our youth and parents.
Shanelle Gabrielle, BA

  HBO Def Poet/Singer/ Host/ Activist

A special Thank You to Legislator 

& Mrs. Robert Troiano Jr. for adding to 

the richness of our day.

Samuel Rotimi Branch B.S. 

Our Self-Empowering Workshop for 11th & 12th grade students along with our "Get Set Mindset" workshop for Junior High students is an opportunity for college bound high school students and their parents to obtain tools that will address the social aspect of college and high school readiness. 

This workshop addresses in an age-appropriate manner, the needs expressed by students and their parents for tools that would heighten awareness, and create solutions as they navigate the many challenges which can interfere with college success. These challenges include: concerns about navigating the high school culture, internet and social media, issues regarding separation from home, time management, money management, values, peer pressure, peer relationships, study habits, alcohol, drugs and sex. 

Your Time For Creative Empowerment Inc. "Get Set Mindset" workshop for Junior High School students will offer tools that will assist our youth with the successful navigation of social, academic and other areas of high school life.

All Participants can look forward to interacting with an impressive line-up of motivational presenters and Resource Persons which includes current college students, professors, medical doctors, community activists and faith based leaders, mental health practitioners, and public officials - all of whom care about the well-being and academic success of our youth. 

Other highlights include: complimentary breakfast and lunch, musical expressions and arts activities to reinforce personal development and self-improvement concepts through the of creation of various forms of the arts     

​​