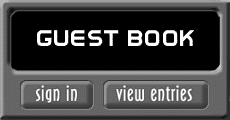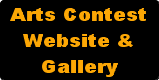 Arts * Fashion * Culture and Creative Counseling as an out-of-the-box approach to Youth and Family Empowerment for the Successful Navigation of 21st Century Life Challenges & Pitfalls   

Copyright 2019 Your Time For Creative Empowerment, Inc. All Rights Reserved  

  Design: Madona Cole-Lacy Long Island, New York     *    info@yourtime4liny.org

BECOME A SPONSOR 

Our Celebrating the Creativity of Our Youth

We are truly grateful for the benevolence of all who contributed to our first attempt at fundraising for the free programs our Founder has offered the youth and parents of Long Island in the past. On this page, you will find acknowledgement of our community businesses and individuals who have been instrumental in making this happen.

In the past, our supporters have responded out of an awareness that they and everyone else are impacted by the issues we address in response to the current upsurge of the victimization of society's greatest assets (our children). 

What Drives Us

Children and teens experience a more difficult and troubled life today than in years gone by, as they struggle with: social pressures * drugs * sex * violence * low self-esteem * media & technology influences and pitfalls. 

How We Respond 

We provide effective programs that have been designed to positively impact the lives of our children, as well as render support to parents, schools and community organizations. 

Visual Arts Creative Empowerment Activity

  Celebrating the Creativity of  our Youth

 Partial list of donors and items donated

• Art supplies and Gift Certificate for a Free Art Class 

Art League of Long Island 

•

2 Tickets to show of choice at 
Molloy College Madison Theatre

Molloy College 

• 2 Original portrait paintings and 1 print

by artist 

Luanne Rozran

•

Gift Certificate for One Hour Peak Performance Success Coaching for Your Life & Career
Eileen Lichtenstein-Balance & Power

• Gift Certificate toward purchase of any bridal gown 

Angel  Bridals

•

A 2-hour Self-Esteem workshop for a school or community organization of choice…
My Time Has Come Program -Madona Cole-Lacy

2 Pairs of Sunglasses…Eye Supply of Wantagh

•

1 original textile wall art
Madona Cole-Lacy

1 Handcrafted Silk Necktie (one-of-a-kind)

1 Hand-dyed Silk Velvet Shawl (one-of-a-kind) 

1 Handcrafted Dignity Head wear            

(one-of-a-kind)  

Madona Cole Originals

Raffle Items

​                          

Uniondale Community Council Board members:

Dorrie Petrone - Crocheted blanket

Mary Ellen Kreye - Costume Jewelry & gift bags

*******************************************************************​

During these difficult economic times, when government funding for youth and family service programs is dwindling, it is important that concerned individuals and businesses provide the monies that    will support the role that the arts play in helping youth succeed and in sustaining families. 

Austerity measures in many school districts through- out the Long Island area has resulted in art programs being cut from curriculums. Your support will enable Your Time For creative Empowerment, Inc. to offer art-related activities to youth in districts that have lost or are due to lose their art program. Your Time For Creative Empowerment will also offer programs and activities to youth whose after school enrichment programs have been cut.   

Partner with Your Time For Creative Empowerment, Inc. through your financial support of our programs geared towards helping youth and parents navigate    the challenges and pitfalls of life in the 21st Century.

Your Time For Creative Empowerment, Inc. is a New York State registered not-for-profit organization which was a natural progression for founder, Madona Cole-Lacy, who has for over 30 years combined her professional skills and experiential lessons learned as a New York City Public School teacher, artist and parent, to offer art-related social and cultural enrichment programs and community service activities throughout Long Island and beyond. Among the programs that our organization focuses on are: A Self-Empowering Workshop for College-Bound High School Students which addresses the social aspect of college life, The "Get Set Mind Set", for 9th through 11th grade students, Young Artist entrepreneurship Program, Parenting Skills Program, Teen Talk Self-Esteem Booster Program, Christian Teen Challenge Program, Women's Divorce Survival Support Group Program and Creative Empowerment Arts Contest.  

  Copyright 2012      Your Time For Creative Empowerment, Inc.        All Rights Reserved     

  Design: Madona Cole-Lacy Long Island, New York