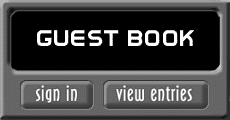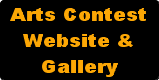 Arts * Fashion * Culture and Creative Counseling as an out-of-the-box approach to Youth and Family Empowerment for the Successful Navigation of 21st Century Life Challenges & Pitfalls   

Copyright 2020 Your Time For Creative Empowerment, Inc. All Rights Reserved  

  Design: Madona Cole-Lacy Long Island, New York     *    info@yourtime4liny.org

We provide creative tools that address the unique challenges and pitfalls of the 21st Century that our youth, parents and communities must successfully navigate 

Your Time For Creative Empowerment Inc. is a 501(c)(3) non profit corporation that was founded to respond to a need for creatively effective approaches aimed at improving interpersonal relationships with emphasis on avoiding pitfalls that are unique to life in the 21st Century for the youth, parents and community members of the Long Island area. 

We do this through the integration of the arts, fashion, culture and solid counseling techniques. We engage resource persons from various walks of life to assist our students and parents in an out of-the-box approach to personal development and problem solving for navigating challenges and pitfalls that are unique to present day society.

The Self-Empowerment Workshop for High School students is offered at no cost to the parents and is in place to address a need expressed by college-bound graduates and their parents for heightened awareness, understanding and the tools to navigate the many challenges which can interfere with college success. Among the challenges this workshop covers are: issues regarding separation from home, time management, money management, values, peer relationships, internet safety, study habits, alcohol, drugs and sex. 

With the help of Resource Persons from various professional backgrounds who are dedicated to making a difference in the lives of our youth on Long Island, our goal is to: reduce the stresses of college life for students, set the stage for academic excellence and to decrease the potential for college failure and/or drop-out. 

This self-empowering workshop also places 8th and 10th grade students in the Get Set Mindset of high school success with relevant tools that are age and grade appropriate.  Students get to hold discussions of high school and college life issues as well as self-improvement and personal development concepts. These concepts will be reinforced through creative artistic expressions the participants bring to the table. Breakfast and lunch is always served.

YTFCE is a nonprofit organization that is registered in the state of New York as an organization to help the community, and is supported by donations from foundations, institutions, individuals and local businesses to provide these services and other programs.

Board of Directors

CEO/President

Madona Cole-Lacy, M.A.Ed​.,Visual Artist, Educator, 

Social Entrepreneur, Life's Lesson Consultant, Motivational Presenter 

Member​

Program Director

James A. Lacy, LCSW

Advisory Board Liaison

Jeanine Cooke-Garard, PhD, RN, GNP, Professor - Member

   Geraldine Gooding, MS, MCP, STEM Consultant - Member

Youth Peer Leadership Council Director

Peer Leaders

Marie Saint-Cyr * Nailah Garard

Yearly Free Self-Empowering Workshop for College-Bound Students & their parents


Your Time for Creative Empowerment is a 501(c)(3) nonprofit corporation that educates and empowers children, adolescents and parents of both secular and faith-based communities in the Long Island area, through the use of the arts, fashion and culture alongside creative counseling techniques as mechanisms to improve interpersonal relationships; to avoid pitfalls that are unique to life in the 21st Century; and to specifically identify and effectively develop healthy problem-solving, enhance personal development and increase cultural sensitivity.