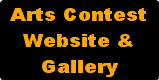 Arts * Fashion * Culture and Creative Counseling as an out-of-the-box approach to Youth and Family Empowerment for the Successful Navigation of 21st Century Life Challenges & Pitfalls   

Copyright 2020 Your Time For Creative Empowerment, Inc. All Rights Reserved  

  Design: Madona Cole-Lacy Long Island, New York     *    info@yourtime4liny.org

Thank you for stopping by. We are glad that you recognize how important a role your donation plays in our ability to offer quality programs to Long Island's youth and families.We accept monetary donations which you can offer securely on this website by clicking on this 
SUPPORT US
 link or the                           button. 
Donations in the form of supplies participants can use to create art and fashion will also be appreciated. 

Thanks Again.    

​                  

GOODS DONATION FORM

Please indicate in your message your donation of choice and when it will be ready for pick up. 

Thank you for your kindness.

Goods Donation List

      Food for...

      Breakfast

Lunch

 Dinner

Venue Space For Event

Art materials

​Printing of Promotional Materials

T-Shirts/Printing

Door prizes 

College supplies

Personal care items 

Gift certificates for gift bags

Publicity and Related Services

Photographer

Videographer

 I cannot provide any of the above items, but I will make a monetary donation.